You have helped us grow. You have helped us impact this world by sharing our videos, blogs, and podcasts with millions of women around the world. Never did we think our ministry would reach hundreds and thousands of women on a weekly basis. You comment, you share, and tag your friends. Our team feels so blessed to have you be a part of our growing community. Which is why we are so excited to share with you about the launch of Mujeres Victoriosas Shop!
Recently, our ministry has worked very closely with the "Kids Mundo Foundation." Our team sat down at the beginning of 2019, to brainstorm ideas of how we could help Kids Mundo Foundation reach its goals. La fundación Kids Mundo dona fondos a beneficios como Zoe International, Hope of the Valley y el Centro de Inmigración para Mujeres y Niños. Estas organizaciones trabajan incansablemente para ayudar a los niños necesitados. After a ton of prayer, we decided we were going to launch a clothing store in 2020, with the purpose of helping and giving back to organizations who are helping women and children in need.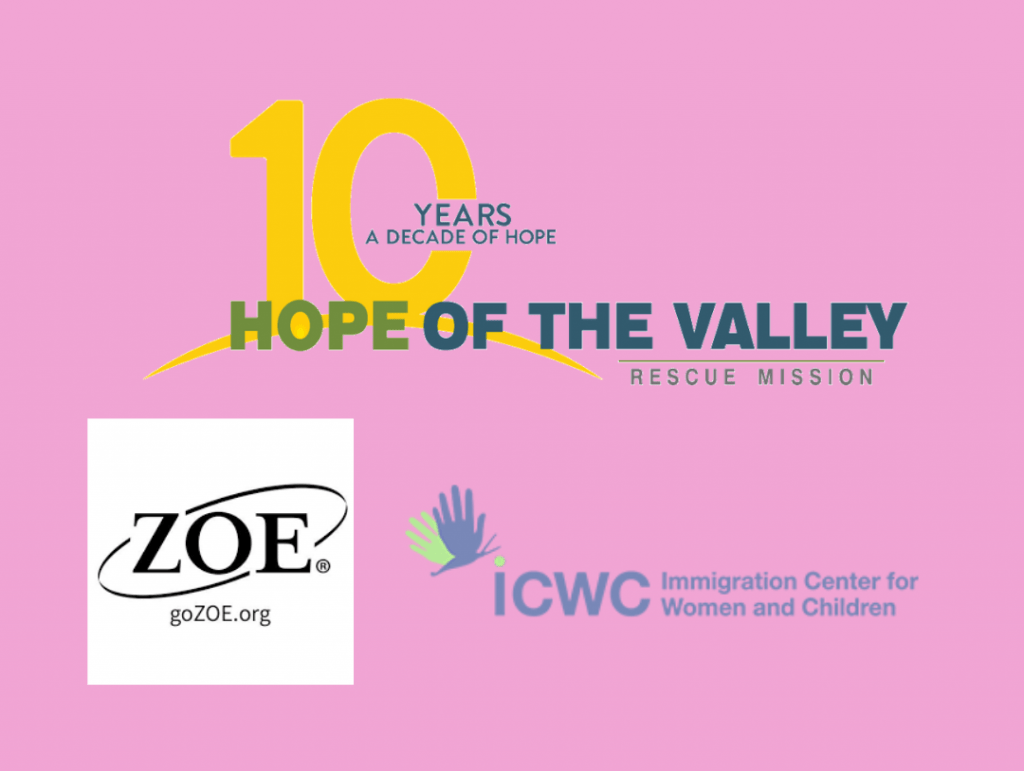 "The Mujeres Victoriosas Ministry was looking for a way to help impact nonprofit organizations that align with our mission. That's why every sale of the Mujeres Victoriosas Shop donates part of the proceeds to the Kids Mundo Foundation. The Kids Mundo Foundation donates funds to benefits such as Zoe International, Hope of the Valley and the Immigration Center for Women and Children. These organizations work tirelessly to help children in need. This is our way of giving back to the community, this is how we help."

–JP Dominguez, Hazlo Media
We wanted to include you in this project. We wanted to hear from you. What messages inspire you? What messages do you want to wear? So our designers did exactly that, we included you every step of the way. We did Instagram polls pidiéndoles que participen en la selección de frases. Throughout this process our mission for Mujeres Victoriosas Shop became more defined.
"Mujeres Victoriosas Shop focuses on creating a product line designed by women for women in which they are committed to carrying a message of inspiration, motivation and empowerment for each Mujer Victoriosa."

–Christina Deniz, Hazlo Media
In January 2020, we will be dropping 4 shirts with inspiring messages and our signature Mujeres Victoriosas sweatshirt.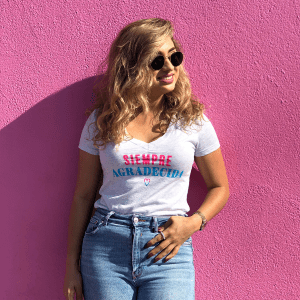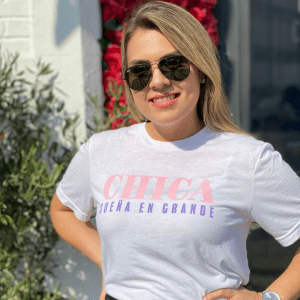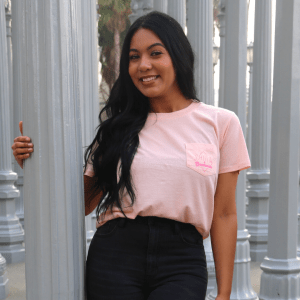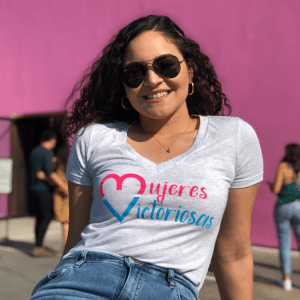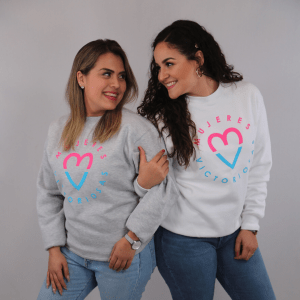 In the Spring of 2020, Mujeres Victoriosas Shop plans to launch more merchandise that represents our growing community. We hope to continue inspiring you with our content help give back to the Kids Mundo Foundation.
Visit the Mujeres Victoriosas Shop here: https://mujeresvictoriosas.myshopify.com
"When we talked about opening Mujeres Victoriosas Shop, we focused on creating shirts and sweatshirts for all mujeres victoriosas with the thought of creating more products in the future that captures the power of a mujer victoriosa. "

–Kimberly Gaxiola, Hazlo Media